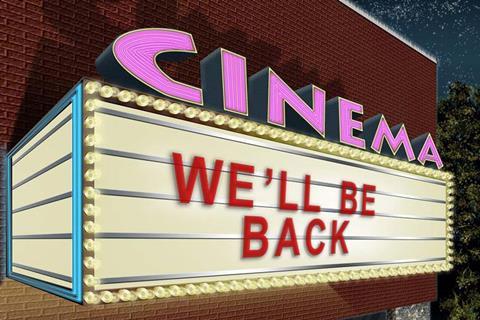 Cinemas in Belgium are set to reopen from July 1 after nearly four months of closures due to the Covid-19 pandemic.
Belgian prime minister Sophie Wilmès announced on Wednesday (June 3) that phase three of its exit plan from lockdown would move ahead as planned.
From June 8, activities "without an audience" such as bars and restaurants are cleared to reopen with social distancing and other restrictions such as hygiene rules still in place.
From July 1, cultural activities "with an audience" such as cinemas and theatres have been given the greenlight to reopen, restricted to a maximum gathering of 200 people if social distancing measures are applied. The advice stated that wearing a face mask is also highly recommended for all attendees.
Major Belgian exhibition chains such as Kinepolis Group chose to close their sites on March 13, ahead of lockdown orders issued by the government on March 14.
According to 2018 figures, there were 80 cinemas and 482 screens in Belgium, which recorded an audience of 19.4 million and revenue of €151.4m across the year. The Flemish Region accounted for 47% of the audience; the Brussels Capital Region had 16%; and Wallonia accounted for 37%.
Belgian exhibitors federation FCB has estimated that cinema operators lost €30m in revenues between March 13 and April 30, around €4.3m per week.
The Brussels-Wallonia Federation introduced a support fund of €50m to support those worst-hit by the crisis, with €8.4m designated to the cultural sector, of which €1.4m was allocated to the cinema and audiovisual sector.
On Tuesday (June 2), the Flanders government announced that it has allocated €65m of its Covid-19 Emergency Fund to culture, with €6.9m going to the Flanders Audiovisual Fund (VAF). A further €3.8m of the emergency fund has been allocated to public broadcaster VRT to support production and news coverage while €3.8m has been granted to local TV stations, which have seen an impact on ad income during the pandemic.
The number of new coronavirus cases continues to decline across Belgium with just 70 reported on Tuesday (June 2), bringing the total to 58,685 from a population of 11.4 million. A total of 9,522 deaths have been reported.