Fox International Production to distribute in German-speaking territories.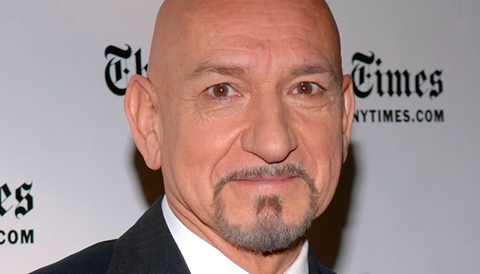 Ben Kingsley, Benno Furmann and Tuva Novotny will star in the first instalment of Daniel Alfredson's adaptation of the upcoming Nordic Noir Intrigo trilogy from Enderby Entertainment and The Amazing Film Company.
Munich-based The Amazing Film Company will co-produce and finance the three English-language films along with Los Angeles-based Enderby and European production group Umedia, while Silver Reel is co-financing.
The Intrigo trilogy is based on bestselling Swedish author Hakan Nesser's upcoming books Death Of An Author, Dear Agnes and Samaria, set to be published in 2018.
The stories take place in an unspecified northern European country and centre on the themes of escape, guilt, revenge and atonement.
The three adaptations will shoot consecutively in Serbia, Slovenia, Croatia and Belgium. Production on Death Of An Author begins this week and the producers anticipate wrapping principal photography on all three by August, in time to release the first film in 2018.
Danielson directed The Girl Who Played With Fire, The Girl Who Kciked The Hornet's Nest, and Kidnapping Mr. Heineken, among others.
Enderby's Rick Dugdale and Thomas Peter Friedl and Uwe Schott from The Amazing Film Company are producing. Silver Reel's Claudia Bluemhuber serves as senior executive alongside her colleague Ian Hutchinson.
Fox International Production has acquired rights in German-speaking territories.
"Hakan Nesser has fascinated millions of readers all over the world with his thrilling intrigues taking place in Maardam," Dugdale said. "With our trilogy of feature films have we chosen a unique and extraordinary concept to bring this mysterious world to the big screen."
"To shoot and post all three films "en bloc" and establishing the umbrella brand Intrigo is a groundbreaking new approach to attract our audience beyond each of our three movies and will open many ways for cross-marketing and overlapping rights exploitation for us and our distributors," Friedl said.
Los Angeles-based Enderby Entertainment collaborated with Alfredson on Blackway starring Anthony Hopkins, Julia Stiles and Ray Liotta and is in post on An Ordinary Man starring Kingsley.