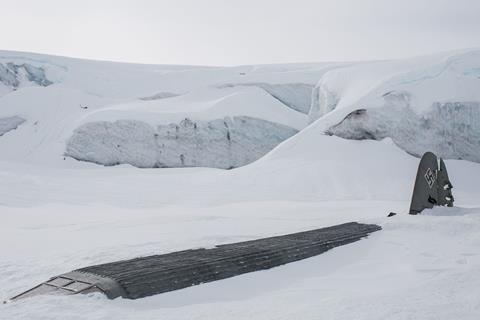 German outfit Beta Cinema has boarded sales on Óskar Þór Axelsson's Icelandic feature Operation Napoleon and will introduce the film to buyers at next month's Cannes.
The English-language thriller is a co-production between Tinna Proppé and Hilmar Sigurðsson of Reykjavík-based Sagafilm with Dirk Schweitzer and Anita Elsani of Germany's Splendid Entertainment.
Icelandic newcomer Vivian Ólafsdóttir stars with Jack Fox and Iain Glen.
Marteinn Pórisson has adapted the screenplay from Arnaldur Indridason's novel about a young Icelandic lawyer drawn into an international conspiracy when she receives footage of an old airplane wreck.
Operation Napoleon is backed by Icelandic Film Fund, Nordisk Film & TV Fond, Film- und Medienstiftung NRW and Deutscher Filmförderfonds. German public broadcaster ZDF has free-TV rights, while Splendid Film will release the film theatrically in Germany.
Filming has wrapped in Iceland and has now moved to MMC Studios in Germany.