Award will be handed out at 2017 Luminous fundraising gala.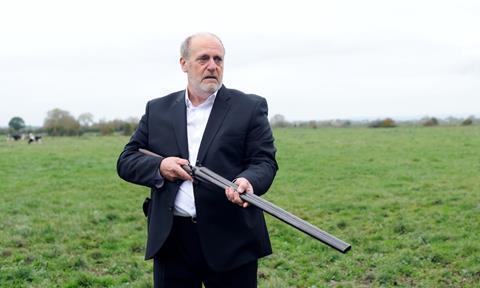 The BFI has announced details of its £50,000 ($65,165) bursary, which will be presented at their 2017 Luminous fundraising gala on 3 October 2017.
The bursary will be awarded to an emerging UK-based writer and/or director premiering their first or second feature at the London Film Festival (LFF).
The jury of director Tom Hooper (The King's Speech), Amanda Nevill (CEO, BFI) and Christoph Grainger-Herr (CEO of IWC Schaffhausen) will select a winner from a shortlist of three filmmakers.
A panel including Clare Stewart (director of the LFF) and Ben Roberts (director of the BFI Film Fund) will draw up the shortlist.
The inaugural bursary in 2016 was won by Hope Dickson Leach for her debut The Levelling (pictured), which received a theatrical release this May.
Hope Dickson Leach said: "This last year has been a wild ride. Promoting my debut film as well as exploring future opportunities is all-encompassing, and having the time to invest in this has truly been a privilege. Winning the Bursary not only made it possible for me to make the most of this crucial moment in my career, but also raised my profile."
Tom Hooper added: "Forging a career in this industry can be tough, and receiving a no strings attached investment gives a fledgling filmmaker the time and space to develop their voice and allow their creativity to truly flourish."
The biennial Luminous fundraising gala event helps support the BFI and raised over £430,000 in 2015 for the BFI National Archive.
The 2017 gala will be presented by Jonathan Ross, features Tilda Swinton as the guest speaker and takes place at London's Guildhall on October 3.