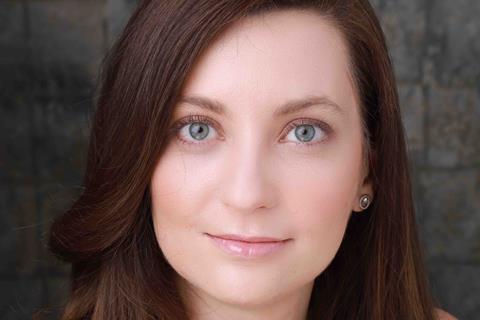 The British Film Institute (BFI) has appointed former All3Media and Endemol Shine executive Denitsa Yordanova as head of the recently-launched UK Global Screen Fund.
Starting on July 12, Yordanova will lead the promotion, delivery and growth of the Fund, which is operating initially on a one-year pilot. She will report to BFI director of industry and international affairs Neil Peplow, and will work closely with the UK government's Department for Digital, Culture, Media and Sport (DCMS).
Yordanova had been EVP corporate development at UK-based media company All3Media since November 2020. Prior to that, she was head of strategy and corporate development at Netherlands-based production and distribution firm Endemol Shine Group from 2017 to 2020; and VP, business development and investments at UK newspaper The Guardian for six years from 2011.
"This is a unique opportunity to make a difference to the UK screen sector at a time of great change, as the sector adapts to the impact of Covid-19 and a new global perspective," said Yordanova.
"With the fund's key objective of increasing the international export income and reach of UK screen content and business, Denitsa's wealth of experience and background in commercial TV and media strategy, together with her passion for film, provides a perfect combination for this fund and its ambitions," added Peplow.
The £7m government-backed Fund is seen as plugging some of the gaps left by the Creative Europe Media Programme, with the UK not participating in the 2021 to 2027 rollout of the latter following its withdrawal from the European Union on December 31, 2020. However sources close to the Fund have emphasised it is not intended as a replacement, and will be international rather than European-oriented.
The Fund has launched international open-access strands for distribution, business development and co-production, with the aim of boosting the competitiveness of UK screen businesses.