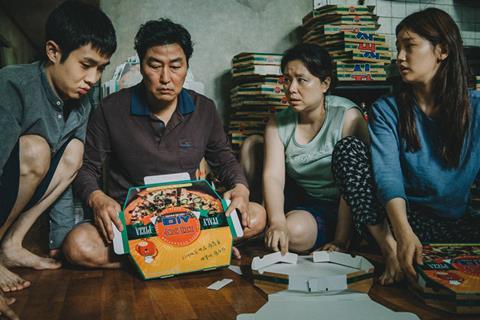 The British Film Institute (BFI) has set out £500,000 in funding to support the distribution of international independent titles in the UK, to be administered by the BFI Audience Fund.
The distribution support is specifically for films not in the English language, and was developed in consultation with industry partners including the Film Distributors' Association and the UK Cinema Association.
Financing for the one-year ring-fenced fund comes through an underspend as a result of the slowdown in international travel and physical market attendance during the pandemic.
Applications for the funding are open now; applicants must demonstrate how they meet the BFI Audience Fund's objectives towards boosting audience choice and diversity.
The Audience Fund has supported an average of six titles not in the English language a year since its launch in 2017, according to the BFI. Titles supported include A Fantastic Woman, Minari, Parasite, Shoplifters, And Then We Danced and the upcoming Night Of The Kings.
"This one-year measure recognises the especially challenging distribution and exhibition environment caused by the pandemic," said Ben Luxford, head of UK audiences at the BFI. "In a year where international travel is limited, we're bringing the world to audiences."
"Many smaller foreign language titles understandably find it a challenge to 'cut through' given their limited marketing budgets and distribution support," added Phil Clapp, chief executive of the UK Cinema Association. "This new funding will help address that issue, and ensure that such titles remain a key part of the programming mix as our sector continues to rebuild over the coming weeks and months."