At the programme launch for the 59th BFI London Film Festival, festival director Clare Stewart [pictured] and BFI CEO Amanda Nevill highlighted the need to address the lack of women directors in the film industry.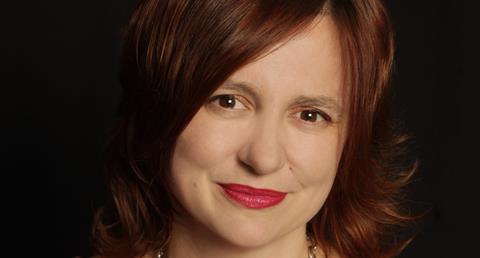 Nevill criticised the industry's "pathetic progress" when it came to increasing the prominence of women at the helm over the last few decades.
Speaking to ScreenDaily, Stewart said the festival was "streets ahead" of the commercial industry, with this year's line-up including 45 women directors, representing 20% of the overall programme, though this is down from 54 last year.
But while the LFF is "effectively doing better than the commercial marketplace" in terms of its proportion of female directors, Stewart said it was necessary to continue "pointing to the fact that there are still a set of barriers to women breaking through".
"Not a huge amount has changed in 20 or 30 years," she said.
There are 14 female-directed films in the major gala or competition strands: two in official competition; three in the first feature competition; and six in the documentary competition.
"When you look at the more ambitious scope and scale films, that's where it gets less impressive," said Stewart.
The festival director went on to highlight the prominence of female directors in the LFF's documentary and first feature programmes, as well as LGBT festival BFI Flare, which featured 45% female directors in March.
"A festival's key role is putting an oomph behind making things better," added Stewart.
The LFF is hosting a short film competition for the first time, which this year features 64 female directors from a total of 182 films - representing 35% of the strand.
Stewart said she hoped this may make a difference in the future: "We continue to shine a light on emerging new talent. It's very important to us."