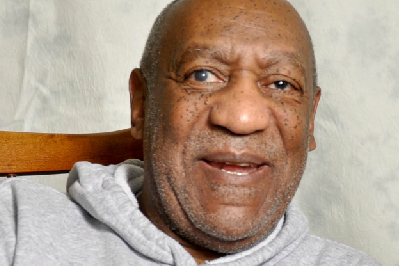 Bill Cosby, the entertainer known for decades as 'America's Dad', has been sentenced to three to 10 years in state prison for sexual assault, marking the first time a household name has been given a custodial sentence in the #MeToo era.
Earlier in the day (25) Judge Steven O'Neill declared Cosby, 81, a sexually violent predator at the sentencing hearing in Montgomery County Courthouse, Pennsylvania.
Cosby, who became world famous for such shows as I Spy and The Cosby Show, and also starred in films such as California Suite and The Devil And Max Devlin, did not say anything when given opportunity by judge. His legal team will likely file for appeal, however Cosby will await that outcome from behind bars as his sentence begins immediately.
He was convicted in April of aggravated indecent assault for drugging and sexually assaulting Andrea Constand at his Philadelphia home in January 2004.
After earlier efforts to prosecute the case resulted in a mistrial in June 2017, the prosecution reviewed the matter and returned to court. Following the April conviction, Cosby was released on $1m bail and ordered to remain at home wearing a GPS tracking device until sentencing.
Constand, 44, a former director of operations for the women's basketball team at Temple University in Philadelphia, met Cosby while he worked at the institution as a fundraiser and said she had thought of him as a mentor and friend until the night of the attack.
She was 30 years old at the time of the attack. In a victim impact statement submitted to the court, Constand wrote, "Bill Cosby took my beautiful, healthy young spirit and crushed it. He robbed me of my health and vitality, my open nature, and my trust in myself and others."
Dozens of women including former supermodel Janice Dickinson have accused Cosby of sexual misconduct, assault, and rape.
The sexually violent predator designation means the entertainer must register on the sexual offenders' registry and, once released from prison, make his whereabouts known to schools and community groups, and report to Pennsylvania police on a regular basis.
The prison term marks a new high for the formidable #MeToo movement, which erupted late last year after allegations against the notorious former Hollywood mogul Harvey Weinstein first emerged.
Weinstein is under investigation by several authorities and was indicted by a Manhattan grand jury in May on several charges including two counts of rape. A hearing to determine whether the case should be thrown out has been rescheduled for November 8. If found guilty he faces life imprisonment. Weinstein denies all allegations of non-consensual sex.