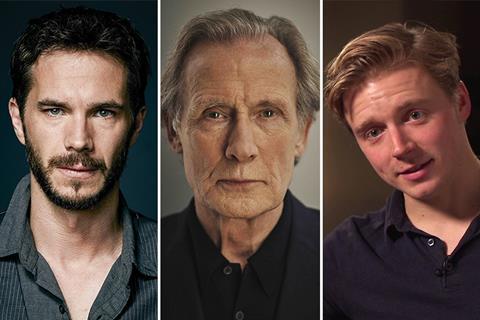 Bill Nighy and Jack Lowden have joined the cast of James D'Arcy's feature screenplay and directorial debut Made In Italy.
The Tuscany-set comedy stars Nighy (Love Actually, Their Finest) as bohemian London artist Robert, who returns to Italy with his estranged son Jack, played by Jack Lowden (Dunkirk) to make a quick sale of the house they inherited from his late wife. However, they are shocked to discover their once beautiful villa has fallen into disrepair.
The project will go into production during 2018 in Tuscany and London. HanWay Films will oversee worldwide sales and distribution and will commence sales at the American Film Market.
Made In Italy was developed by London-based CrossDay productions, produced by Pippa Cross (Chalet Girl, Shooting Dogs, Starfish), and Sam Tipper-Hale (Starfish), with co-producer Nicola Serra for Italian production entity Palomar (The Happy Prince), and HanWay's MD Gabrielle Stewart and CrossDay's Janette Day as executive producers.
D'Arcy appeared in Dunkirk and Cloud Atlas and previously wrote and directed the short film Chicken/Egg with Hayley Atwell that screened at the 2017 Edinburgh International Film Festival.