A Thousand Times Good Night sells for Global Screen.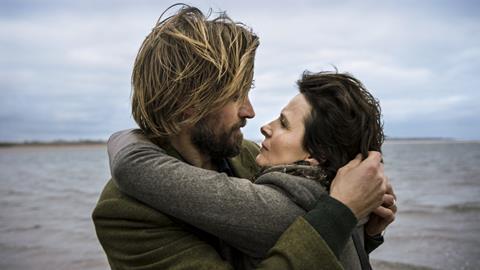 Global Screen's Juliette Binoche drama A Thousand Times Good Night has sold to Film Movement for the US and Pacific Northwest Pictures for Canada.
The deals were negotiated with Adley Gartenstein and Lindsey Hodgson respectively, with Julia Weber on behalf of Global Screen.
The German sales outfit has also inked deals in Japan (Kadokawa Corporation), Australia (Regency Film Distribution), Denmark/Finland (Smile ApS), Turkey (Yeni Bir Film Ltd), ex-Yougoslavia (Discovery d.o.o.), Bulgaria (Multivision Ltd) and Latin America (HBO).
Binoche stars alongside Game of Thrones star Nikolaj Coster-Waldau, Maria Doyle Kennedy, newcomer Lauryn Canny and U2 drummer Larry Mullen jr. in the story of a top war photographer who struggles to reconcile her job with her family life. Norway's Erik Poppe directs.
Deals previously concluded for UK (Arrow), Spain (Golem), Portugal (Lanterna de Pedra Filmes), Benelux (Wild Bunch), South Korea (Cinema Republic), China (Champs Lis) and Middle East (Italia Film Int.), among others.
In Norway, where Euforia released the English-language drama, the film has exceeded 100,000 admissions after 16 weeks.