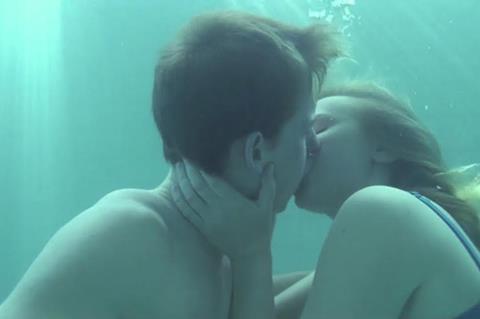 Rick Spears' Black Bats and Lindsay MacKay's Mersea picked up the post-production prizes at the genre-focused Frontières Platform in the Marché in Cannes on Saturday (May 18).
US horror romance Black Bats picked up the inaugural Warner Music Supervision award. Directed by Rick Spears and produced by Adam Hendricks and Greg Gilreath of Divide/Conquer and Blumhouse Productions, it follows two teens who begin a relationship under the belief that they're transforming into monsters.
The award will see Warner Music Supervision provide services and an original track for the film written and recorded by a Warner artist.
Canadian fantasy romance Mersea won the inaugural Post Control VFX Boost award. Directed by Lindsay MacKay and produced by Paula Devonshire of Devonshire Productions and Paul Scherzer, it is based on MacKay's short, Clear Blue.
Helsinki-based VFX company Post Control will be providing €15,000 in VFX services during the film's post production.
The prizes were announced during the Frontières Networking Lunch, which is part of the Frontières Platform in Cannes, a series of presentations and networking events focused on genre film.
The winners previously participated in the Frontières Finance and Packaging Forum, which took place in Helsinki back in February.
Further activities taking place at the Frontières Platform weekend include the Proof of Concept Presentation (Saturday), featuring projects in advanced financing, and the Frontières Buyers Showcase (Sunday), showcasing six films in post-production.
Frontières alumni project Vivarium, starring Jesse Eisenberg and Imogen Poots, makes its world premiere this weekend in Critics' Week. Directed by Lorcan Finnegan and produced by Brendan McCarthy and John McDonnell of Ireland's Fantastic Films, the film is a co-production between Ireland, Belgium, and Denmark with Frakas Productions and PingPong Film. XYZ Films is handling international sales.
The Frontières Platform is a co-presentation between Fantasia International Film Festival and the Cannes Film Festival Marché du Film. It is co-funded by Creative Europe, with the support of Wallimage, Cinema Chile and Telefilm Canada.