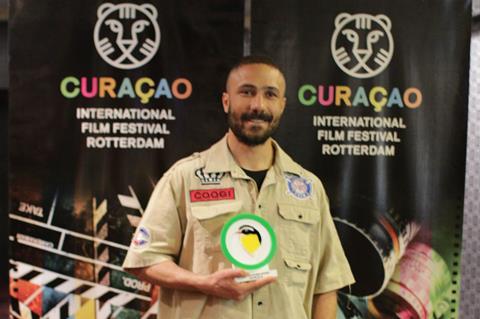 Khalik Allah's Black Mother has won the Yellow Robin Competition at the 7th edition of the Curacao International Film Festival Rotterdam.
A documentary exploring the connection between sex workers and the church in Jamaica, the country of his maternal family, Allah's film was selected by a jury comprised of Chloe Roddick from Morelia Film Festival, Curaçao visual artist and filmmaker Felix de Rooy, and IFFR Festival Director Bero Beyer.
The Yellow Robin award comes with a $2,500 cash prize plus $7,500 towards training in talent development. Winning the prize ensures the film will screen in the Bright Future programme at International Film Festival Rotterdam (IFFR) and Morelia International Film Festival (FICM) in Mexico.
A special mention was awarded to Hijos De La Sal, about a dying man who wishes to break local custom and have his ashes buried at sea, from Venezuelan brothers Luis and Andrés Rodríguez.
The Caribbean Shorts Award for this year went to Short Drop, by Maya Cozier of Trinidad & Tobago.