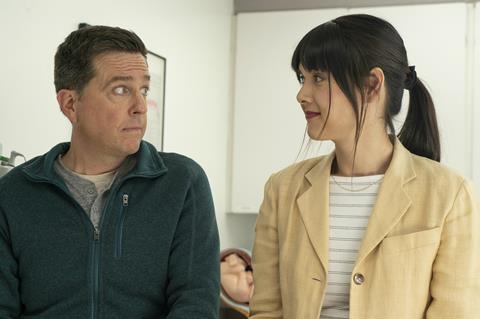 Bleecker Street has bought North American rights to relationship drama Together Together, which was set this week for its world premiere in the US dramatic competition at the upcoming Sundance festival.
Written and directed by Nikole Beckwith as her second feature, the film stars Ed Helms, Patti Harrison, Tig Notaro and Julio Torres in the story of a young loner hired as the surrogate for a single man in his forties.
Tango Entertainment, Stay Gold Features, Wild Idea and Kindred Spirit are the production companies. The producers are Anthony Brandonisio, Daniela Taplin Lundberg and Tim Headington.
Bleecker Street CEO Andrew Karpen said: "Nikole Beckwith has created a beautifully touching story of two people, searching for something more, who find themselves through their shared experience. Led by Ed and Patti with an incredibly funny supporting cast, Nikole has created a modern family portrait and fresh insight into human connections."
Beckwith added: "I couldn't be happier to partner with Bleecker Street on the life of this movie. Together Together has been my heart for a while now and as a long-time admirer of Bleecker's work and philosophy, it's exciting to know I get to pin it to the right sleeve."