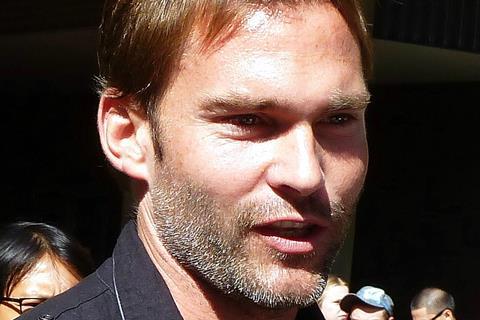 New York-based Film Sales Company president Andrew Herwitz has announced the first deals in Cannes on his slate of films from genre specialists Blumhouse, striking three-film deals in the UK and the Middle East.
Herwitz arrived in Cannes with a trio of titles from prolific producer Jason Blum's genre stable: thriller Bloodline stars Seann William Scott (pictured) in the story of a high school counsellor who takes his job a little too seriously; Mercy Black centres on a young woman who confronts her gory childhood; and urban horror Thriller tells of the victim of a childhood prank who returns to a high school Homecoming.
BlueFinch, the new venture established by Simon Crowe, Mike Chapman and financier Matthew Joynes, has acquired all rights to the films for the UK and Ireland and plans to release all three this calendar year. Herwitz and vice-president Lucas Verga negotiated the deal with Chapman and Russell Webber.
The Film Sales Company has also licensed the three films to Amit Jumani's Metro Pictures for the Middle East and North Africa. Herwitz and Verga brokered the deal with Jumani, and Herwitz said he expects to announce further deals in Japan and the CIS shortly.