10 films selected for award announced at Karlovy Vary.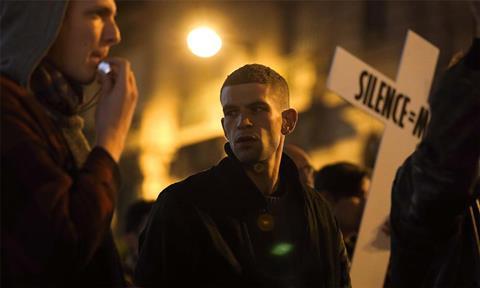 The films selected for the 11th edition of the European Parliament's Lux Film Prize have been revealed at the Karlovy Vary International Film Festival (KVIFF).
At an event hosted at Karlovy Vary's Grandhotel Pupp on Sunday (July 2), the 10 films were unveiled by Helga Trüpel, vice chair of the committee on culture and education, Martina Dlabajova, vice chair of the committee on budgetary control, Bogdan Wenta, member of the committee on culture and education and Doris Pack, LUX FILM PRIZE coordinator.
The films are:
The Last Family (Ostatnia Rodzina), Jan P. Matuszyński (Poland)
Glory (Slava), Kristina Grozeva and Petar Valchanov (Bulgaria, Greece)
Western, Valeska Grisebach (Germany, Bulgaria, Austria)
King Of The Belgians, Peter Brosens and Jessica Woodworth (Belgium, Netherlands, Bulgaria)
A Ciambra, Jonas Carpignano (Italy, Brazil, United States, France, Germany, Sweden)
BPM (Beats per Minute), Robin Campillo (France)
Heartstone, Guðmundur Arnar Guðmundsson (Iceland, Denmark)
Sámi Blood, Amanda Kernell (Sweden, Denmark, Norway)
Summer 1993, Carla Simón (Spain)
The Other Side Of Hope, Aki Kaurismäki (Finland, Germany)
(BPM) Beats Per Minute, directed by Robin Campillo, won the Grand Prix at this year's Cannes Film Festival.
Jonas Carpignano's A Ciambra was selected for Directors' Fortnight in Cannes, and was awarded the Europa Cinemas Label to a European feature.
5 female filmmakers have projects on the Lux Film Prize list (Kristina Grozeva, Jessica Woodworth, Amanda Kernell, Carla Simón and Valeska Grisebach).
Three of the 10 films will be selected for the final competition and will be screened and promoted during the Lux Film Days in all 28 EU Member States.
The initiative aims to circulate films beyond their national market, subtitling them into 24 official languages of the European Union and screening them in the 28 member countries.
The 2017 LUX Film Prize winner will be awarded on 15 November in Strasbourg.
Audience Award
Guests at the KVIFF event also heard that Maren Ade's Toni Erdmann won the Audience Mention 2016, given to one of last year's three Lux Film Prize finalists that received the highest number of votes from audiences across Europe.
The Karlovy Vary International Film Festival runs June 30-July 8.