EXCLUSIVE: High-end drama from See-Saw Films is based on Rupert Thomson's cult novel.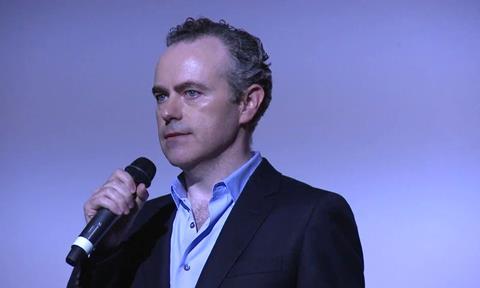 John Crowley, director of the Bafta-winning Brooklyn, is set to direct new TV series Dreams Of Leaving, based on the novel by Rupert Thomson.
The high-end drama is expected to run for six to eight episodes and is being produced by See-Saw Films.
Award-winning playwright Nick Payne has written the script and the project will shoot next year. A broadcaster is not yet attached.
It is expected that Crowley will direct all the episodes in the first series. He is currently working on feature The Goldfinch, based on Donna Tartt's Pulitzer prize-winning novel.
Dreams Of Leaving is set in the fictional English village of New Egypt; an idyllic haven of traditional values and attitudes. However, by resisting change with an iron fist it has secretly made prisoners of its inhabitants. Moses is one villager who escaped the village as a boy and has grown up in contemporary London. Questioning his identity, he begins to unearth chilling secrets of his past that will lead him back to the village of his birth.
See-Saw head of television Jamie Laurenson said of the series: "Dreams Of Leaving has parallels with the way we feel we're living now, with a divided society, the notions of what is a safe space, what is home, what is national identity and paranoia about immigrants.
"It speaks to contemporary themes but at its heart is a very powerful, interesting thriller about personal identity. It's a brilliant book and great world. John and Nick are bringing a vision to that material."
Crowley's previous film, Brooklyn, won best British film at the 2015 Baftas and was nominated for three Oscars including best picture.
Nick Payne's plays include The Same Deep Water As Me, Incognito and Constellations, which won the Evening Standard theatre award for best play in 2012. He also wrote the script for Ritesh Batra's The Sense Of An Ending.
See-Saw's first television series Top Of The Lake was nominated for eight Emmy's and two Golden Globe Awards. The second series, Top Of The Lake: China Girl, started on BBC2 last night (July 27). Their other TV projects include Love Nina, Banished and the upcoming The Legend Of Monkey.