Nicolo Donato's feature about the escape of Danish Jews in 1943 to star Danica Curcic and David Dencik among others.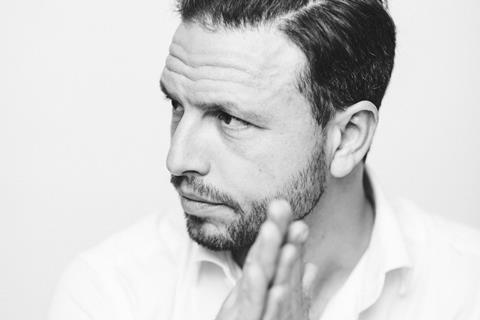 Brotherhood director Nicolo Donato is to return with Fuglene over sundet, a Second World War film about the escape of Jews from Denmark in October 1943.
The cast includes Danica Curcic, David Dencik, Laura Bro, Jacob Cedergren, Nicolas Bro, Signe Egholm Olsen, Mikkel Boe Følsgaard and Lars Brygmann.
Scandinavian major Svensk Filmindustri's Danish subsidiary SF Film and production entity SF Film production will produce.
It marks the follow-up to Donato's neo-Nazi drama, Brotherhood, which won prizes including the Golden Marc'Aurelio Award at the Rome Film Festival in 2009.
Set in 1943, it centres on Arne Itkin, a famous Jewish jazz musician living in Copenhagen with his wife Miriam and their five-year-old son Jacob.
Rumours about deportation of the Danish Jews start to flourish, and when rumors suddenly turn to reality the Itkin-family is forced to flee their home. They are told that local fishermen are ferrying Danish Jews from Gilleleje to Sweden, but Nazi collaborators and the Gestapo are on their tail.
The small family now has to put their fate in the hands of strangers and trust them with their lives, if they hope to escape the Nazis.
Director Donato is the grandson of one of the characters portrayed in the film – the fisherman NB, played by Jacob Cedergren.
Donato said: "During these dramatic days there was an extraordinary display of humanity by the Danish people, who showed a courage that took everyone by surprise – not least themselves.
"People that had never taken a wrong step or done anything illegal chose to risk their lives for a group of fellow citizens in need, and as a result nearly all Danish Jews were saved from the Nazis.
"This is one of the most remarkable events during the occupation, and this is the movie about the brave people who risked everything to save others".
Executive producer Birdie Bjerregaard said the film woudl "reflect our present day" and "makes it a very important comment on one of the big issues of today".
Fuglene over sundet is scripted by Donato and Per Daumiller and is set for theatrical release in autumn 2016.
Producers are Peter Bech and Tristan Orpen Lynch and executive producers Birdie Bjerregaard and Lars Bjørn Hansen.
The movie is financed by SF Film A/S and SF Film Production in co-production with Subotica Films, Ireland, and with support from The Danish Film Institute and TV2/DK in cooperation with NRK.
Trust/Nordisk is the international sales agent, while SF Film will handle Scandinavian distribution.