Kim Dong-ho, Kang Soo-youn "take responsibility" for recent events.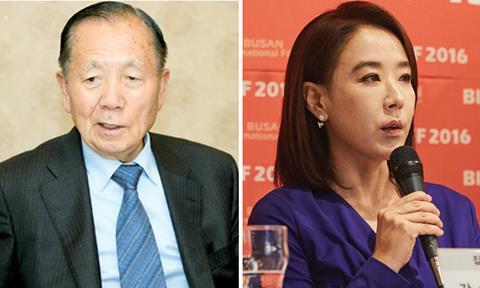 Busan International Film Festival (BIFF) chairman Kim Dong-ho and festival director Kang Soo-youn have announced they will resign after this year's edition wraps on October 21.
In a joint statement sent out to the press today, they said they decided to "take responsibility for the recent series of events and resign".
Their announcement follows yesterday's open letter from BIFF executive staff criticising the duo and asking for ousted festival director Lee Yong-kwan to return.
Similar criticisms have been made during on-going local discussions about BIFF's future – including a forum held June 22 in the National Assembly Members' office building in Seoul – along with calls for Busan mayor Suh Byung-soo to apologise for his role in manipulating the organisation and for Lee's "honor to be restored".
When contacted by Screendaily, Lee Yong-kwan said it is too early for him to comment.
Kim and Kang in their resignation announcement said: "Only, out of conviction that the festival must open no matter what the circumstances, with less than two months left to this year's festival, we decided to do our best and hold it first and leave after wrapping with the October 21 closing ceremony."
They added they hope the film industry and citizens would keep supporting and participating in the festival as usual. The 22nd BIFF is scheduled to run October 12-21.