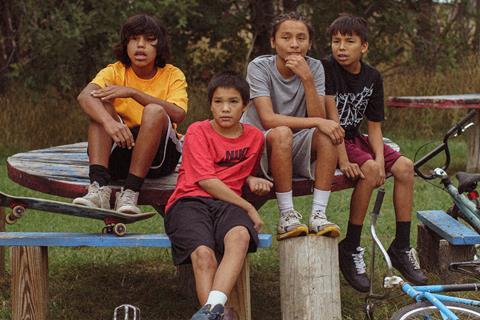 Picturehouse Entertainment has secured all UK and Ireland rights to Riley Keough and Gina Gammell's War Pony, which won the Camera d'Or at Cannes on Saturday (May 28).
The deal was closed with UK outfit Protagonist Pictures, which is handling international sales.
Inspired by true events, the US drama follows two boys living in the Pine Ridge Indian Reservation in South Dakota, as they face the difficult realities of growing into adulthood. The two central roles are played by Jojo Bapteise Whiting and LaDainian Crazy Thunder.
It marks the directorial debut of Keough, known as an actress in Mad Max: Fury Road and American Honey. She also co-wrote the film with Bill Reddy, Franklin Sioux Bob and Gammell. The co-directors also produced alongside Willi White, Bert Hamelinck, Ryan Zacarias and Sacha Ben Harroche. It was produced by Caviar and Felix Culpa.
The film premiered in Un Certain Regard at Cannes, winning the Camera d'Or for best first feature.
CAA Media Finance is handling North American sales.
It continues a streak of acquisitions for Picturehouse Entertainment, which has also picked up Boy From Heaven, Broker, Corsage, R.M.N., Mother And Son, Scrapper, Smoking Causes Coughing, The Eight Mountains, The Night Of The 12th and Tori And Lokita.