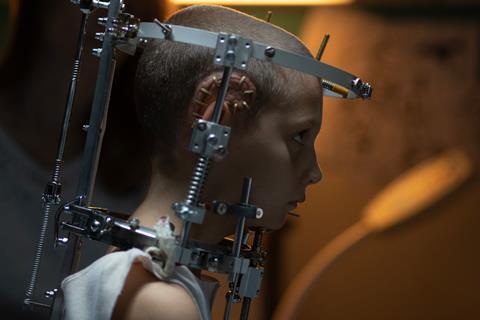 Wild Bunch International (WBI) has sealed a number of deals on Julia Ducournau's thriller Titane ahead of its world premiere in competition at Cannes this month.
The company showed first images for the feature in a showreel for all its Cannes titles at the Pre-Cannes Screenings last week but has yet to screen the film in its entirety to buyers.
Pre-sales include to Belgium (O'Brother Distribution), Switzerland (Agora), Germany (Koch Media), Spain (YouPlanet/Caramel), Greece (Cinobo), Scandinavia (Njutafilms), Poland (New Horizons), Czech Republic (Film Republic), ex-Yugoslavia (MCF), CIS and Russia (Paradise), Israel (Lev Cinemas/Shani Film), Turkey, Latin America and India (Mubi), Australia (Kismet) and South Korea (Watcha).
In previously announced deals, Neon has taken US and Canadian rights and Altitude and Film4 pre-bought UK and Ireland rights together and will co-release the film later this year.
France's Diaphana Distribution will kick off its theatrical run on July 14, with a release on more than 300 screens. Belgium's O' Brother Distribution has set a July 28 release date.
Co-starring Vincent Lindon and Agathe Rouselle, Titane is Ducournau's second feature after Raw which took Cannes Critics' Week by storm in 2016.
At Ducournau's request, little information has been revealed about the film as yet and the official synopsis reads: "Titane: a metal highly resistant to heat and corrosion, with high tensile strength alloys, often used in medical prostheses due to its pronounced biocompatibility."