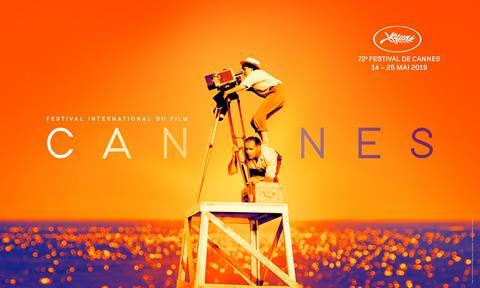 The poster for the 2019 Cannes Film Festival (May 14-25) pays tribute to director Agnes Varda, who died aged 90 last month.
The poster shows Varda standing on the shoulders of a technician, shooting her first film La Pointe Courte in 1954 when she was 26 years old. The film would screen at the Cannes Film Festival the following year.
Thirteen of Varda's films were showcased in Official Selection at Cannes over the years. She was a jury member in 2005, president of the Caméra d'Or jury in 2013 and received an honorary Palme d'Or in 2015.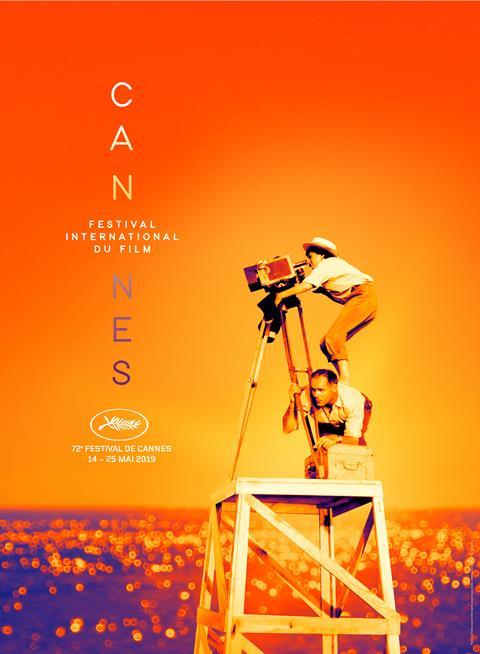 "Avant-garde but popular, intimate yet universal, her films have led the way," said the festival. "And so, perched high on this pyramid, surveying the beach at Cannes, young and eternal, Agnès Varda will be the inspirational guiding light of this 72nd edition of the Festival."
The Official Selection of the Cannes Film Festival will be unveiled this Thursday (April 18).