Lightning Entertainment has boosted its Croisette credentials with two news titles, Indigenous and Dark House.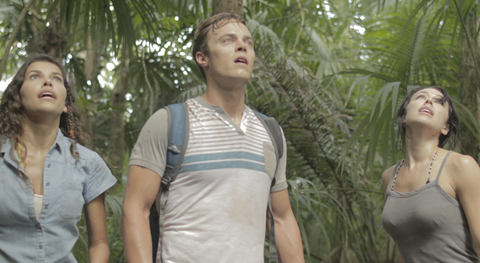 Victor Salva of Jeepers Creepers and Peaceful Warrior fame directs Dark House, about a young man who must confront a horrifying force to unravel the mystery of his psychic gift.
Tobin Bell from the Saw franchise stars alongside Luke Kleintank and Zack Ward. Dark House will screen in the Cannes market.
Alastair Orr directed Tribeca premiere Indigenous (pictured) starring Pierson Fode, Lindsey McKeon, Sofia Pernas and Jaime Anderson.
The monster film shot in Panama and follows a group of holidaymakers who defy local warnings as they go in search of a waterfall.
Lightning svp Joseph Dickstein negotiated the deal for Dark House with Paradigm's Meghan Oliver and for Indigenous with XYZ's Nick Bolton.
Lightning Entertainment's evp and general manager Ken DuBow made the announcement.