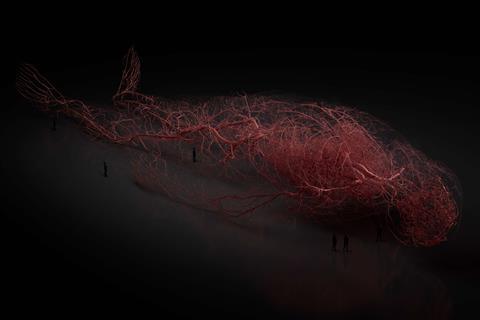 Cate Blanchett is narrating virtual-reality project Evolver and has signed on as an executive producer alongside Terrence Malick and Edward R. Pressman.
Billed as a free-roaming, immersive journey through the breathing body, Evolver is world premiering in competition at the Tribeca Immersive programme at the 2022 Tribeca Festival where it will be presented at 120 Broadway from June 9-19.
The VR experience drops audiences inside the human body, following the flow of oxygen from first intake of breath.
Dirty Films' Cate Blanchett, Coco Francini and Andrew Upton have boarded Evolver as executive producers. Fellow executive producers Edward R. Pressman and Terrence Malick first collaborated on the independent classic Badlands nearly 50 years ago.
Evolver is directed by London-based art collective Marshmallow Laser Feast, and produced by Marshmallow Laser Feast and the immersive production company Atlas V in collaboration with Natan Sinigaglia and Imaginary Friends. It is presented by Bia-Echo Foundation's Nicole Shanahan. The producers are Antoine Cayrol and Sam Pressman.
Evolver features music and composition by Jonny Greenwood, Meredith Monk, Jóhann Jóhannsson and Howard Skempton.