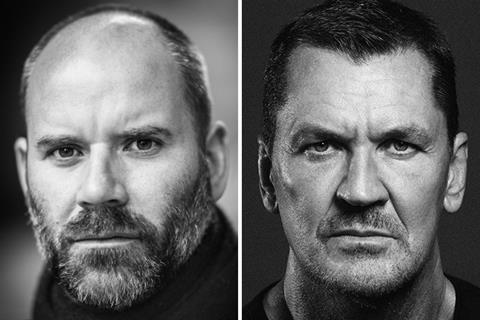 Cavan Clerkin (The Last Kingdom) and Craig Fairbrass (Cliffhanger) will lead the cast of psychological thriller Muscle for director Gerard Johnson (Hyena, Tony).
WestEnd Films is launching sales on the project at this week's Cannes Film Festival and has already secured a deal with French distribution outfit The Jokers.
In the film, Clerkin plays Simon, an unhappy, unambitious office worker whose life is gradually taken over by Terry (Fairbrass), his new, very hands-on personal trainer who reveals himself to be more committed - and more dangerous - than Simon could have imagined.
Matthew James Wilkinson (Double Date) is producing. Hook Pictures' Ed Barratt (Wasteland) and Richard Wylie are co-producing. Alan Martin is executive producing.
Logical Pictures is also producing and has fully-financed the project, the same company also backed the upcoming Farming starring Kate Beckinsale, Damson Idris and Gugu Mbatha-Raw.
Crew members include DoP Benjamin Kračun and composer Matt Johnson, who both worked on director Johnson's Hyena. The film will shoot in UK city Newcastle this summer.
"Muscle is an idea I've been wanting to explore for a number of years. I'm fascinated by the hardcore spit and sawdust gyms, the ones where grunting and screaming is positively encouraged. They tell you that only real men are welcome, but the ironic thing is that these gyms are full of extremely insecure individuals who forge an amour to contend with the outside world," commented director Johnson.
WestEnd's Cannes lineup also features Agnieszka Holland's political thriller Gareth Jones and Börkur Sigthorsson's Vultures, which is produced by Baltasar Kormákur.
They revealed the first poster for Muscle, below.