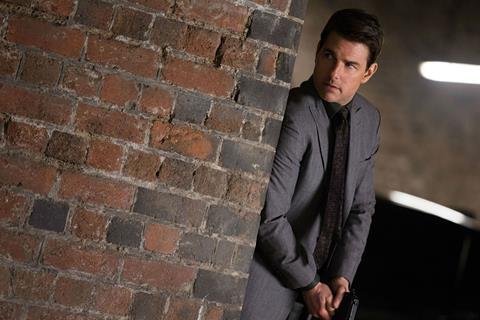 Tom Cruise stormed the Chinese box office in the week of Aug 27-Sep 2 with his latest Mission: Impossible outing, while former champion Ant-Man 2 came in second. Both films capped off the busy summer season with a Hollywood one-two punch, amid a sea of Chinese blockbusters.
Mission: Impossible – Fallout earned $75.6m from its opening weekend, delivering the franchise's biggest three-day debut and the biggest Cruise film in China. The previous fifth installment, 2015's Rogue Nation, opened slightly higher but its debut was on a Tuesday.
The new film also represented the third highest debut for a non-Chinese film so far this year, behind Avengers 3 and Jurassic World 2.
Ousted by Mission: Impossible – Fallout, Disney's Ant-Man And The Wasp fell to second with $39.2m. Its 10-day total of $105.6m has raised a new record for the franchise. As the third Marvel Cinematic Universal release this year, it has surpassed the lifetime total of Black Panther, but will find it impossible to top Avengers 3.
Cheng Fen Fen's Go Brother had legs, moving up to third place with $10.5m for $48.3m after 17 days. The local fantasy comedy adapted from a popular Chinese manga is about a young sister whose birthday wish is for her mischievous brother to disappear from her life.
Donnie Yen's Hong Kong inspiration drama Big Brother and US-China co-production The Meg almost tied: the former on $7.5m for $20.3m after 10 days and the latter on $7.4m on $147.6m after 24 days.
They were followed by local comedian Huang Bo's directorial debut The Island on $6.9m for $189.9m after 24 days; Sony animation Hotel Transylvania 3: Summer Vacation on $4.1m for $29.6m after 17 days; Mahua FunAge's latest mega-hit Hello Mr Billionaire on $3.1m for $360.8m after 38 days from an extended run; local drama Proud Of Me on $3m for $5.7m after 10 days; and Indian hit Sultan, starring Salman Khan, on $2.9m from its first three days.
With no major release scheduled for this week, Mission: Impossible – Fallout and Ant-Man And The Wasp are expected to continue Hollywood's domination.