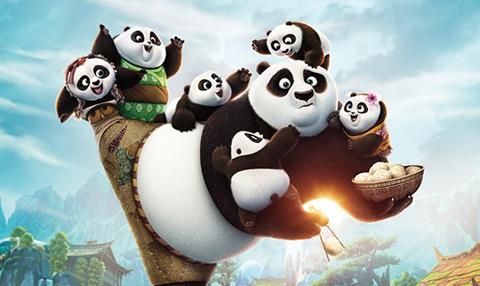 Li Ruigang's China Media Capital (CMC) has acquired full ownership of Oriental DreamWorks, the animation joint venture it established with DreamWorks Animation in 2012.
NBCUniversal inherited a 45% stake in the joint venture when it acquired DreamWorks Animation for $3.8bn in 2016. Last year, the Financial Times reported that Universal was in talks to selling its stake to Warner Bros.
The joint venture will be rebranded as Pearl Studio and headed by CEO Frank Zhu and chief creative officer Peilin Chou. It has released one big animated feature to date, Kung Fu Panda 3 (pictured), which was considered to have under-performed when it grossed $154m in January 2016.
NBCUniversal and DreamWorks Animation will continue to collaborate with Pearl Studio on its upcoming animated movie Everest, scheduled for release in 2019. Pearl is distributing in China while Universal will handle the rest of the world.
Li Ruigang said in a statement: "The animation market could not be stronger right now in China or globally. We believe Pearl Studio is in a very unique and enviable position to be a bold, new independent voice in the animation community."
In September 2017, Oriental DreamWorks unveiled a five-picture slate that included an untitled project to be executive produced by Master Of None's Alan Yang; The Monkey King written by Ron Friedman and Steve Bencich; and cat comedy Illumikitty from Rio 2 screenwriter Jenny Bicks.