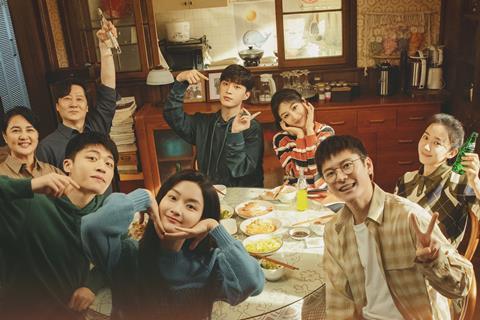 China's Blossoms Entertainment is presenting three upcoming TV shows from Cosmic Bliss Culture and Media at Hong Kong Filmart, marking the Beijing-based sales company's first foray into TV series sales.
Stories Of Our Youth, directed by Niu Chao and Ma Chengcheng, stars popular actress Yang Zi (Immortal Samsara), Fan Chengcheng (Time Seems To Have Forgotten) and Jin Shijia (Under The Skin) in a 35-episode nostalgic coming-of-age drama about the bond between six best friends who live in the same neighbourhood in the 1990s.
The producer is Yang Chao, director of Crosscurrent, which played in competition at Berlin in 2016. The film is in post-production.
Founded in 2006, Beijing- and Hainan-based Cosmic Bliss has a broad business scope, from talent agency, film and TV production and investment to music, commercials and fashion as well as public welfare. Its recent drama series includes Psychologist, which also stars Yang and is directed by Malaysia's Sam Quah, whose 2019's feature debut Sheep Without A Shepherd was a sleeper hit in China. Psychologist won the popular TV series of the year at Weibo Night and Innovative TV Show in 2021.
Blossoms is also promoting two in-development suspense drama series from Cosmic Bliss, including Brightly Lit, which will mark the first mainland Chinese TV series with Hong Kong director Derek Yee (In Search Of Lost Time) as showrunner. David Lee (TVB series ICAC Investigators 2022) will direct this drama about a group of psychotherapists and their patients.
Judgement Of Righteousness has Huo Jianqi (Falling Flowers) as showrunner and his frequent screenwriter Su Xiaowei as screenplay supervisor. Through three protagonists, the drama tackles social issues such as cyber violence and moral judgement.