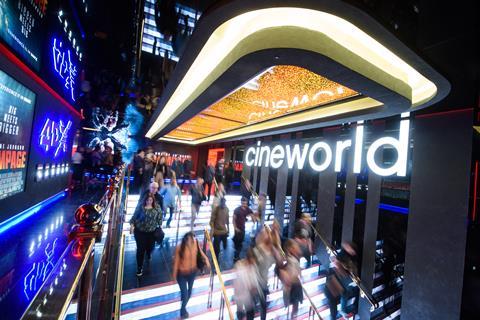 The creditors for UK-based cinema operator Cineworld Group have outlined plans to install a new board and executive team, according to Bloomberg News.
The report suggests CEO Mooky Greidinger and deputy Israel Greidinger could be replaced after nine years heading the company, with the duo set for transitional roles during a handover period.
Screen has contacted Cineworld for comment.
Separately, private equity firm CVC Capital Partners and activist investor Elliott Management have both proposed a takeover of parts of the company.
Screen International reported last week UK arthouse cinema chain Curzon is interested in acquiring Cineworld's boutique UK chain Picturehouse, as are several other parties.
Cineworld, which is listed on the London Stock Exchange, filed for Chapter 11 bankruptcy protection in the US last summer.
The company announced it had received "non-binding proposals from a number of potential transaction counterparties for some or all of the Group's business", on February 24. "None of these proposals involves an all-cash bid for the entire business."
Cineworld has to present a plan to its creditors by April 10.