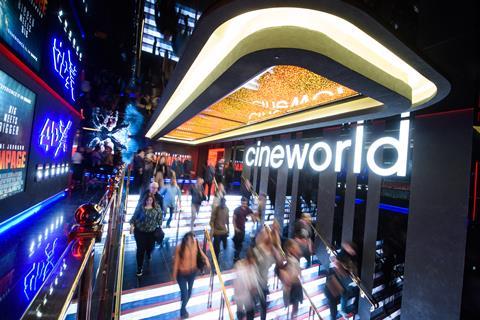 Shares in cinema exhibition chain Cineworld have dropped over 30% following the company's defeat in a legal case brought by Canadian chain Cineplex, regarding the abandoned takeover of Cineplex by Cineworld.
Cineworld shares fell from a value of 45.43 pence per share at 16.30 GMT on Tuesday, to 31.30 pence at 12.25 GMT on Wednesday – a drop of 31.1%.
On Tuesday, December 14, the Ontario Superior Court of Justice in Canada granted Cineplex's claim that Cineworld had breached its obligations under the Arrangement Agreement. The Court dismissed Cineworld's counter-claim, and awarded Cineplex damages of C$1.23bn ($955m) for lost synergies, plus C$5.5m ($4.3m) in transaction costs. Cineplex had been pursuing damages of C$2.18bn ($1.7bn).
A statement issued by the Cineworld Group PLC said it "disagrees with the judgement and will appeal the decision."
The statement also noted that Cineworld does not expect damages to be payable whilst any appeal is ongoing.
A statement from Cineplex said its board was pleased with the judgement, and would have no further comment in the 30-day period during which any appeals can take place.
Cineworld's case is that it terminated the deal in mid-2020 due to breaches of the covenants by Cineplex. The $1.65bn deal, announced in December 2019, would have seen Cineworld become North America's biggest cinema operator.
Following months of cinema closures across 2020 and 2021 due to the pandemic, Cineworld posted an operating loss of $208.9m for the six-month period ending June 30, 2021. The company had better news in October, reporting revenue in the UK and Ireland outperformed pre-pandemic levels.