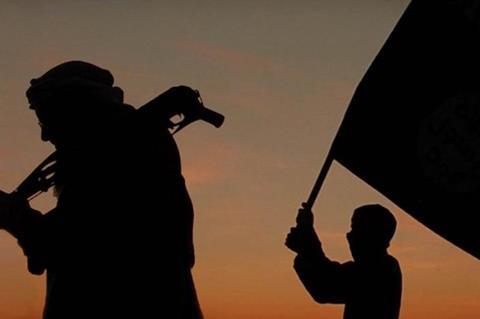 The International Documentary Association (IDA) has announced the best feature and best short nominees, as well as the recipients of Creative Recognition awards, for the 2017 IDA Documentary Awards.
In the competition categories, the nominees for best feature include City Of Ghosts, Matthew Heineman's urgent account of ground-level resistance in Syria; Dina, Antonio Santini and Dan Sickles' "real-life romantic comedy"; and Faces Places, Agnès Varda and JR's collaborative journey through rural France.
Also nominated for best picture are LA 92, T.J. Martin and Daniel Lindsay's experiential, archive-driven portrait of the LA Riots; and Strong Island, Yance Ford's cinematic memoir about his brother's violent death.
The nominees for best short include Laura Checkoway's Edith+Eddie, Violeta Ayala and Dan Fallshaw's The Fight, Frank Stiefel's Heaven Is A Traffic Jam On The 405, Jacob LaMendola's Long Shot, Dan Habib's Mr. Connolly Has ALS, and Patrick Bresnan's The Rabbit Hunt.
"The diverse array of films nominated this year underscore the vibrancy and elasticity of documentary form," Simon Kilmurry, IDA's executive director, said. "These films address the most urgent contemporary global matters and the most intimate emotional territory. All of them demonstrate the courage and ingenuity of nonfiction media makers."
The 2017 IDA Documentary Awards nominees are:
Best Feature:
City Of Ghosts, dirs-prdrs Matthew Heineman, Amazon Studios
Dina, dirs-prdrs Antonio Santini and Dan Sickles, The Orchard
Faces Places, dirs Agnès Varda and JR, Cohen Media Group
LA 92, dirs Dan Lindsay & TJ Martin, prdrs Jonathan Chinn, Simon Chinn, Tim Pastore, Matt Renner and Sarah Gibson, National Geographic
Strong Island, dir-prdr Yance Ford, prod Joslyn Barnes, Netflix
Best Short:
Edith+Eddie, dir Laura Checkoway, prdr Thomas Lee Wright, Kartemquin Films
The Fight, dirs-prdrs Violeta Ayala and Dan Fallshaw, The Guardian
Heaven Is A Traffic Jam On The 405, dir-prdr Frank Stiefel
Long Shot, dir Jacob LaMendola, prdrs Jacob LaMendola, Mary Beth Minthorn, Milos S. Silber and Todd Wiseman Jr., Netflix
Mr. Connolly Has ALS, dir-prdr Dan Habib, Impact Media Partners
The Rabbit Hunt, dir Patrick Bresnan, prdrs Ivete Lucas, Topic Studios
The 2017 Creative Recognition Award Winners are:
Best Cinematography
Machines, Rodrigo Trejo Villanueva, Kino Lorber
Best Editing
Dawson City: Frozen Time, Bill Morrison, Kino Lorber
Best Music
Brimstone And Glory, Dan Romer and Benh Zeitlin, Oscilloscope Laboratories
Best Writing
Donkeyote, Chico Pereira, Manuel Pereira and Gabriel Molera, Scottish Documentary Institute
The 33rd edition of the annual ceremony will take place on December 9 at the Paramount Theatre in Los Angeles. All other nominees were announced on October 16.