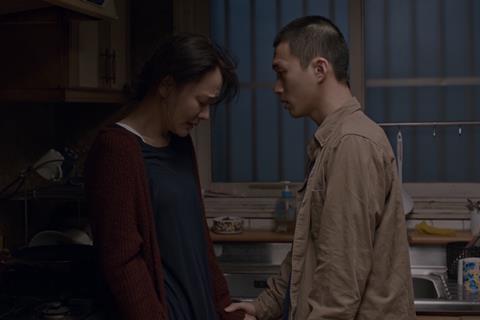 The 3rd International Film Festival & Awards Macao (IFFAM) unveiled its winners today (December 14), with Kwon Man-Ki's redemption drama Clean Up receiving the best film prize.
The award, presented by filmmaker and IFFAM jury president Chen Kaige, follows the film's shared victory in the New Currents awards at Busan International Film Festival, where it premiered in October.
The IFFAM jury awarded the jury prize to Barbara Sarasola-Day's South America drug-trafficking story White Blood.
Gustav Möller's Sundance 2018 hit The Guilty – Denmark's foreign-language Oscar entry – won two awards: best director for Möller and best actor for Jakob Cedergren.
Aenne Schwarz picked up the best actress prize for her role in Eva Trobisch's All Is Good, with the award presented by IFFAM Talent Ambassador Aaron Kwok.
In the 'New Chinese Cinema' section, the best new Chinese-language film of the year award went to Up The Mountain.
Kaige received the 'Spirit of Cinema' achievement award, presented by Alexis Tam, secretary for social affairs and culture of the Macao SAR government, in recognition of a career which includes being the only Chinese director to win the Palme d'Or at Cannes (for Farewell My Concubine in 1993).
International box-office hit Crazy Rich Asians received the Asian Blockbuster Film 2018 prize.
This year's festival screened 54 films and ran from December 8-14, opening with Peter Farrelly's Green Book and closing with Zhang Yimou's Shadow.
Earlier this week the IFFAM Project Market announced its winners, with Tracy Choi's Lost Paradise receiving the best project award.
IFFAM 2018 winners
Competition
Best film: Clean Up
Jury prize: White Blood
Best director: Gustav Möller, The Guilty
Best actor: Jakob Cedergren, The Guilty
Best actress: Aenne Schwarz, All Is Good
Best technical contribution: Kaloyan Bozhilov, cinematographer of Ága
Best screenplay: Barnaby Southcombe, Scarborough
Best new young actor: Abhimanyu Dassani, The Man Who Feels No Pain
Special mention: Jesus
Macao audience choice award: The Good Girls
Best new Chinese-language film of the year: Up The Mountain
'Spirit Of Cinema' achievement award: Chen Kaige
NETPAC award: Suburban Birds
Asian blockbuster film 2018: Crazy Rich Asians