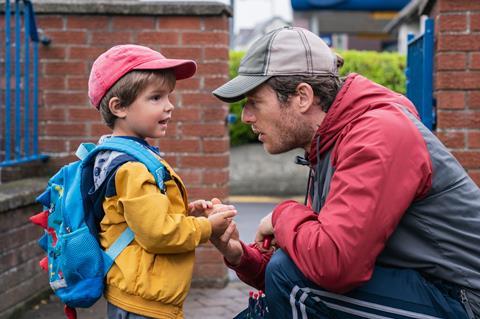 Cohen Media Group and Curzon have jointly acquired all US, UK and Ireland distribution rights to Uberto Pasolini's Nowhere Special which made its world premiere in Venice Horizons in September.
Beta Films is handling remaining territories at the AFM.
James Norton, whose credits include Little Women and Mr Jones, stars as a window cleaner and single father to a four-year-old after his partner left after childbirth. He embarks on a mission to find a new family for his son after he learns he has a few months left to live. Daniel Lamont also stars.
Nowhere Special is a UK-Italy-Romania a co-production between Picomedia and Avanpost/Digital Cube, in association with Rai Cinema, with the support of Northern Ireland Screen and Eurimages.
Cohen Media Group SVP Robert Aaronson brokered the deal with Curzon Artificial Eye MD Louisa Dent, and Beta Cinema's CEO Dirk Schürhoff, and EVP of acquisitions, sales and marketing Thorsten Ritter.
Beta has already sealed deals for the film for Australia and New Zealand (Icon Film Distribution); Benelux (Cineart); Brazil (Great Movies); Canada (MK2/Mile); Germany (PIFFL Medien); France (ARP); Italy (Lucky Red); Japan (Kino Films); Scandinavia (Scanbox); Spain (A Contracorriente); Taiwan (MovieCloud); CIS (Russian World Vision); Hungary (Mozinet); Israel (Lev Cinema); and Mexico (Gussi), as well as to several smaller territories.