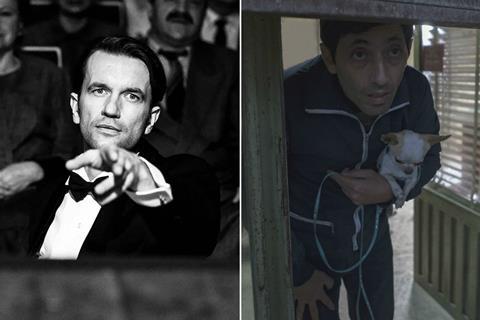 The European Film Academy has announced the winners of eight craft prizes for this year's European Film Awards, with Pawel Pawlikowski's Cold War and Matteo Garrone's Dogman among the represented films.
An eight-member jury met in Berlin to decide the winners in the following categories: cinematography, editing, production design, costume design, hair and make-up, composer, sound design and visual effects.
Jarosław Kamiński receives the editing prize for Cold War, with the jury noting, "this poetic way of editing supports and enhances the sensuality of the story."
For Dogman, Massimo Cantini Parrini wins the costume design prize, with Dalia Colli, Lorenzo Tamburini and Daniela Tartari sharing the hair and make-up award.
Among the other titles to receive awards are Ali Abbasi's Border (visual effects), Erik Poppe's U – July 22 (cinematography) and Emily Atef's 3 Days In Quiberon (composer).
All eight recipients will be guests at the European Film Awards ceremony on December 15 in Seville, when the complete set of prizes will be awarded.
Nominations were announced on November 10; Cold War led the way with five, followed by Dogman, Border and Happy As Lazzaro with four each.
European Film Awards 2018 craft winners
Cinematography - Martin Otterbeck forU - July 22
Editing - Jarosław Kamiński for Cold War
Production design - Andrey Ponkratov for The Summer
Costume design - Massimo Cantini Parrini for Dogman
Hair & Make-up - Dalia Colli, Lorenzo Tamburini, Daniela Tartari for Dogman
Composer - Christoph M. Kaiser, Julian Maas for 3 Days In Quiberon
Sound design - André Bendocchi-Alves, Martin Steyer for The Captain
Visual effects - Peter Hjorth for Border