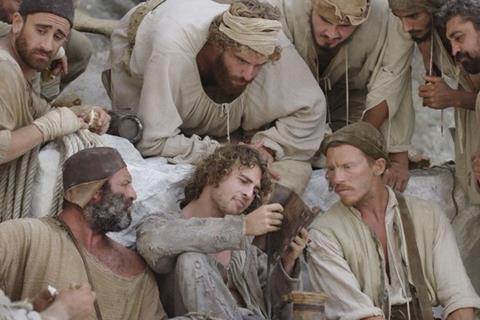 Corinth Films has acquired North American rights to Andrei Konchalovsky's Italian epic Sin (Il Pecato), which chronicles a critical juncture in the life and work of Michelangelo.
The distributor has set a virtual theatrical release in the third quarter of this year and after that will release on home entertainment and digital platforms.
Sin premiered at Rome Film Festival last year and follows the 16th century Renaissance's most iconic artist as he struggles to complete the Sistine Chapel for Pope Julius II of the Della Rovere nobility.
When Julius II dies and Michelanegelo is commissioned by Leo X, the new pope who hails from the rival Medicis, to work on the façade of the San Lorenzo basilica, he must lie to keep favour with both clans as he becomes plagued by suspicion and hallucinations.
Sin played at Tallinn Black Nights and Cairo International Film Festival and stars Alberto Testone alongside Jacob Diehl and Francesco Gaudiello, Frederico Valli, Glenn Blackhall, Orso Maria Guerrini, Antonio Gargiulo, Massimo De Francovich, and Simone Toffanin.
The film is a co-production between Andrei Konchalovsky Studios and Jean Vigo Italia with RAI Cinema. Alisher Usmanov produced and Konchalovsky and Elda Ferri served as co-producers.
Corinth negotiated the deal with Moritz Hemminger, head of sales and acquisitions at Munich-based Arri Media International.