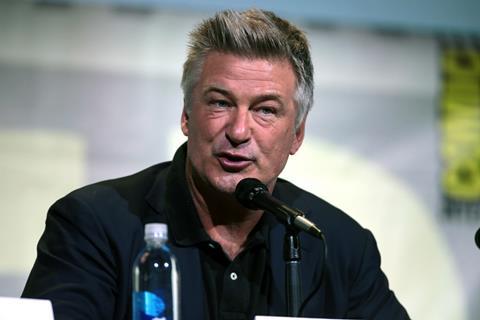 Santa Fe court records released on Friday (October 22) said Alec Baldwin believed a prop gun handed to him by assistant director Dave Halls was safe before he fatally shot Rust cinematographer Halyna Hutchins.
A search warrant issued by local authorities in New Mexico revealed the assistant director did not know the weapon was loaded with live rounds.
After Baldwin discharged the gun at Bonanza Creek Ranch on Thursday both Hutchins, who was shot in the chest, and director Joel Souza, standing behind her when the incident took place, were rushed to hospital. Hutchins died and Souza is out of hospital.
Investigators attended the scene on Friday morning to secure evidence and have taken Baldwin's blood-stained costume and other prop guns and ammunition.
Baldwin was interviewed and it is understood he is allowed to travel. At time of writing nobody had been charged.
On Sunday (October 24), Maggie Goll, a prop maker and licensed pyrotechnician who had previously worked with Halls on Hulu's Into the Dark, said she had raised safety concerns about him in 2019. Goll alleged that Halls had not followed safety protocols for weapons and pyrotechnics.
A spokesperson for Blumhouse Productions said: "Dave Halls worked on two films for Blumhouse Television in 2019, and was not rehired after that time. Further, any complaints that were received by the studio regarding safety issues were dealt with promptly."
Production on Rust was halted on Thursday.