Company led by Scott Einbinder to fully finance as a Chinese co-production; eyes Q4 production start.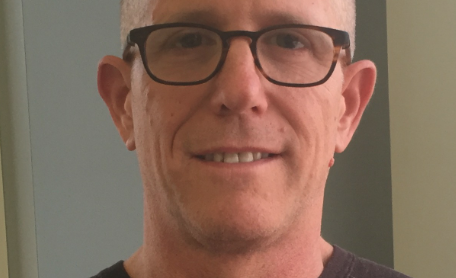 Logan producer Lauren Shuler Donner will produce the buddy action feature based on a screenplay by Ingrid Eskeland-Adetuyi.
Twin Blades centres on a tech entrepreneur who relocates her business to China and struggles to coexist with the local female bodyguard assigned to protect her.
When the businesswoman's life is threatened, the pair must join forces in order to survive.
Cristal will take the project out to directors within the next several weeks and has earmarked a production start in the fourth quarter.
The Donners' Company president Jack Leslie will produce alongside Donner, Cristal president Scott Einbinder (pictured) announced on Monday.
Cristal executive vice-president of production Nick D'Angelo brought the project to Cristal, which will fully finance Twin Blades as a Chinese co-production.
"I've been looking for an opportunity to break into the Chinese market due to its devoted and passionate audience and have found the perfect partner in Cristal Pictures," Donner said.

"The slate they are building, along with their strong creative and financial backing from East Light Media, makes them a unique and strong choice for this project. In addition, we have found a fresh and exciting new voice in Ingrid, and her script is a terrific mix of character-driven action with a unique East-meets-West dynamic."
Einbinder added: "Cristal is always looking to develop bold and pioneering stories that will appeal to domestic and international audiences alike, and Ingrid's smart, action-packed screenplay completely aligns with our vision. We are thrilled that Lauren and The Donners' Company, with their enviable track record, are our partners on this project."
Cristal's upcoming features include action-comedy Hitman's Bodyguard starring Ryan Reynolds, Samuel Jackson, Gary Oldman and Salma Hayek that is due to open on August 18 through Lionsgate.
Donner produced Logan and Deadpool, served as executive producer on the FX series Legion, and is preparing Untitled X-Men Pilot for Fox that Bryan Singer will direct.