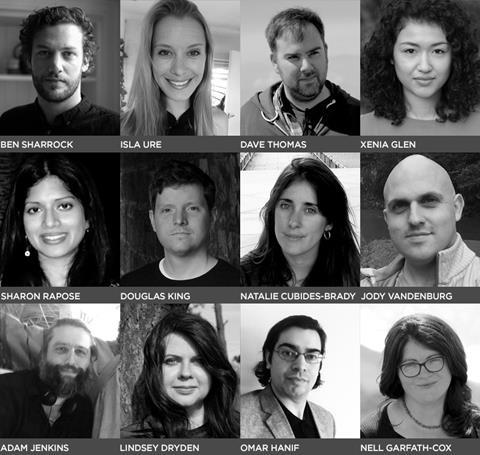 The Cinema and Television Benevolent Fund (CTBF) has announced the 12 recipients of the 2017 John Brabourne Awards.
Set up to help production professionals, the awardees were selected by an industry panel from 157 applicants.
Each will receive up to £5,000 to help progress their careers by investing it in practical professional development including course tuition fees, completion of post-production or the development of films.
The awardees will be honoured tonight (17 October) at an event celebrating 10 years of the JBAs.
Over the last 10 years the CTBF, the charity for moving image professionals, has given over £500,000 to more than 100 awardees.
Newly appointed CTBF Chief Executive, Alex Pumfrey, said: "We intend to do more to help skilled and driven individuals further their careers and support them on their journeys. We are planning to strengthen and develop UK-wide, accessible and relevant services to assist individuals. Our aim is to retain the great talent that sustains our world-leading film and television industries."
The 2017 CTBF winners
Natalie Cubides-Brady– Director/Producer (Documentary): having written and directed a short film through Film London's Borough Production Fund, she is now studying documentary directing at the NFTS. She is also the recipient of the British Cinema and Television Veterans' grant for 2017. (London)
Lindsey Dryden– Writer/Director/Producer: producer of Unrest, winner of the Special Jury Award at Sundance 2017, Lindsey is currently preparing her next feature film. (South West)
Nell Garfath-Cox– Writer/Producer: previously nominated for an RTS award, Nell is writing as part of Mrs&MrThomas and their award-winning script The Assessor is in development with Number 9 Films. (South-East)
Xenia Glen– Writer/Producer: recently selected for the Encounters Film Festival 'Widening The Lens' development scheme, Xenia is currently developing Foxhole with Writer/Director Daniel Bayle. (London)
Omar Hanif– Director/Producer: currently in post-production on The Big Fast, a feature documentary about the lives of British Muslims during the fasting month, Omar is also currently in pre-production on Food Bank Nation and City of Industry. (West Midlands)
Adam Jenkins– Writer/Director: has directed short films and been a First Assistant Director on the recent Cuckoo TV series and fellow JBA alumni's directorial feature debut, The Ghoul. (London)
Douglas King– Writer/Director: nominated for the BAFTA Scotland New Talent awards, Douglas is currently developing a feature project. (Scotland)
Sharon Rapose– Writer/Producer: Assistant Producer on Joanna Hogg's Exhibition, Sharon's short screenplay The Silent Waltz is a finalist in the Austin Screenwriting Contest. (London)
Ben Sharrock– Writer/Director: winner of ten awards for his work including the Michael Powell Award for Best British Feature at Edinburgh International Film Festival for Pikadero. (Scotland)
David Thomas– Writer/Director/Producer: writing as part of Mrs&MrThomas, David's The Assessor won the Shore Scripts Feature Award and is in development with Number 9 Films. (South-East)
Isla Ure– Writer/Director: after her award-nominated short film work and her directorial feature debut, Halcyon Heights, Isla is studying for an MA in Scriptwriting at Bath Spa University and developing a play and a feature drama. (South-West)
Jody VandenBurg– Director/Filmmaker – Jody is working on a rough-cut of his Malcolm Hardee feature documentary about the enfant terrible of the alternative comedy scene. (London)