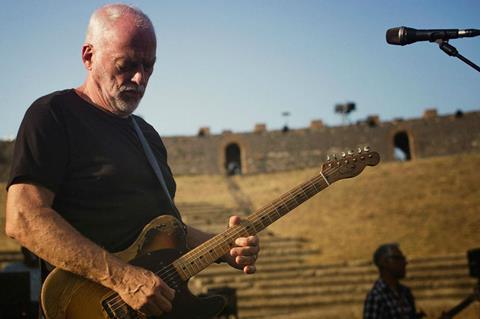 The winners have been crowned at The Event Cinema Association's Box Office Awards, as part of their 5th annual conference.
Held at the Vue West End in London's Leicester Square today (7 Feb), the Awards recognise the effort and achievements of the ECA's global membership.
There are three tiers to the awards, which are open to ECA distributor members: bronze for 100,000 admissions, silver for 250,000 and gold for 500,000.
Pokémon The Movie – I Choose You! was the sole winner in the top category for the UK's Fathom Events.
Other winners included Exhibition on Screen (UK), Nexo (Italy), Pathé Live (France) and Piece of Magic Entertainment (Netherlands).
Trafalgar Releasing picked up a silver prize for David Gilmour Live At Pompeii.
The Awards for Excellence, recognising the best exhibitors and outstanding contribution categories, have previously taken place at the same time but for 2018 will take place at the next Slate Day later in the year.
Trafalgar's Director of Distribution Alice De Rosa said the company "has had an incredible first year under our new ownership… We remain committed to breaking boundaries across the film and event sector and are looking forward to a jam-packed year ahead."
Melissa Cogavin, MD of the ECA, was "encouraged by the enthusiasm and number of medals to award to our members. It's an honour to recognise how hard our members work throughout the year and at the ECA we want to grow the industry; we feel that this ceremony goes a long way to raising the profile as much as providing a well-deserved feel-good factor for all concerned."
Full list of winners
Bronze Awards (100,000 admissions)
Exhibition on Screen (UK)
Painting the Modern Garden From Monet to Matisse
I, Claude Monet
Fathom Events (USA)
Disney's Newsies – The Broadway Musical
Is Genesis History
In Our Hands – The Battle For Jerusalem
Jeepers Creepers 3
Samaritan's Purse Presents Facing Darkness
The Princess Bride 30th Anniversary (1987) Presented by TCM
Steve McQueen: American Icon
Singin' in the Rain 65th Anniversary (1952) Presented by TCM
Genesis Paradise Lost
Mully
Nexo Digital (Italy)
Pathé Live (France)
Bolshoi Ballet, The Sleeping Beauty
Bolshoi Ballet, Swan Lake
Royal Opera House (UK)
Madame Butterfly
Othello
The Nutcracker
Trafalgar Releasing (UK)
Silver Awards (250,000 admissions)
Piece of Magic Entertainment (Netherlands)
Andre Rieu Maastricht Concert 2017
Trafalgar Releasing (UK)
Dave Gilmour Live At Pompeii
Gold Award (500,000 admissions)
Fathom Events (UK)
Pokémon The Movie – I Choose You!