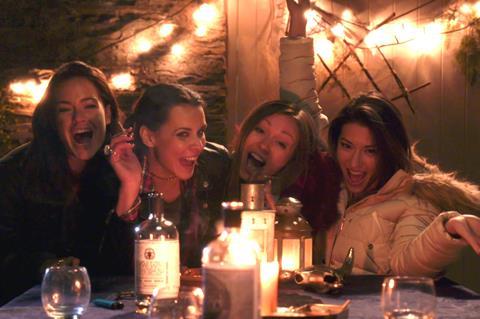 UK-based genre specialist Devilworks has picked up worldwide sales rights on Sacrilege, David Creed's summer solstice-set horror.
The company will be selling the film at this week's virtual Cannes market.
Written and directed by David Creed as his feature filmmaking debut, Sacrilege is produced by Mark Kenna for Bad Blood Films, with the pair as executive producers alongside Robin Holder.
It follows four young women who find themselves in the grip of a mysterious pagan cult in the local summer solstice celebrations. They are offered up as a sacrifice to the cult's ancient goddess, who uses her ability to sense the greatest fears to turn their nightmares into reality.
Tamaryn Payne, Emily Wyatt, Sian Abrahams, and Naomi Willow star in the feature.