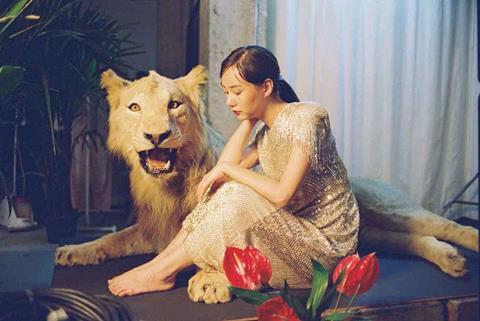 Nawapol Thamrongrattanarit's Die Tomorrow won the grand prix at the 12th Five Flavours Asian Film Festival in Poland, with Yang Mingming's Girls Always Happy receiving a special mention.
The two films were among 11 Asian titles in competition at the eight-day festival held in Warsaw. Wednesday night's closing ceremony took place at Kino Muranow, one of the oldest and now the last arthouse cinema in the capital of Poland.
The award winners were selected by a People's Jury made up of 11 non-professional film lovers aged 18-35 who are interested in Asian cinema and culture. "Over 50 applications were received this year. Applicants have to submit their reviews of Asian films for our consideration," said Five Flavours co-founder Jakub Krolikowski. The idea of a people's jury came from his own experience as a people's jury member for Rome Film Festival in 2007.
But this year, no cash prize was given to the winning films. "For the first time, we lost the grant from the Polish Film Institute as we were told that our festival didn't promote Polish cinema," he said.
The festival was launched in 2006 as a showcase of Vietnamese films in Poland by Krolikowski and Thanh Quoc Nguyen, who is now a Hanoi-based artist in the Nha San Collective in Vietnam. The festival has since expanded to become the biggest Asian film event in Central Europe, with 37 East and South East Asian films (all subtitled in Polish) in its lineup this year, including five European premieres such as Leon Le's Song Lang and In The Life Of Music by Caylee So and Visal Sok.
"We're not a big festival, but with 12,000 admissions last year, we address the needs of local audience interested in Asian films," said Krolikowski. The festival is organised by Arteria Art Foundation of which Krolikowski is one of the founding members, with the support of the Warsaw City Council, Ministry of Culture and National Heritage and CreateHK.
To extend the scope of its activities, the festival launched the Network of Asian Film Festivals in Europe (NAFFE) and held its first convention during its 10th edition two years ago.
"Asian film festivals generally can't apply for funding from the European Union simply because they aren't about European cinema. By joining forces together, we hope to lobby together and review EU policy for non-European film festivals," said Krolikowski who added that many European governments have become more right-wing oriented and less interested in supporting non-local culture.
Their joint effort has paid off as this year, four of the NAFFE members (Five Flavours, Rotterdam's Camera Japan, Udine's Far East Film Festival and Helsinki Cine Asia) have received the first grant of Euros198,000 from the EU for the first time under the Eramus+ educational programme.
Other NAFFE members include Vesoul International Film Festival of Asian Cinemas, Art Film Fest in Slovakia, Nippon Connection in Frankfurt, and from London, Chinese Visual, Aperture: Asia & Pacific Film Festival and Japanese Avant-garde And Experimental Film Festival.
With the grant from the EU, some of the NAFFE members reconvened during this year's Five Flavours to map out a more concrete action plan for the promotion of Asian film festivals in Europe.
Another new initiative from Five Flavours is distribution. Last year, it ventured into the local distribution of Asian films. Apocalypse Child, Honeygiver Among The Dogs and Marlina: The Murderer In Four Acts were distributed nationwide on a limited release, with Samui Song scheduled to open in January 2019.
In addition to the competition, Five Flavours' lineup included the Asian Cinerama section, comprising six titles from this year's Asian Film Awards including Feng Xiaogang's Youth, which kicked off the festival on November 14.
Nine animations were showcased in the Asian Animations section, including closing film Sung Hsin Yin's On Happiness Road, which just won Golden Horse best animation award, while a further 10 films received special screenings such as Dain Said's horror thriller Dukun, which finally passed Malaysian censors 12 years after its original scheduled release.