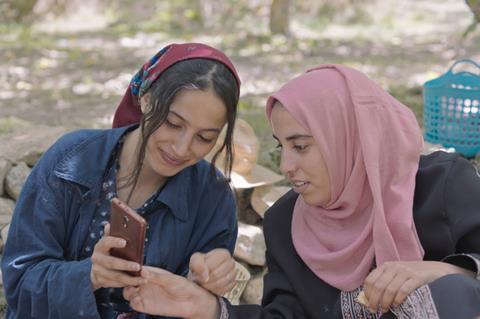 French-Tunisian director Erige Sehiri's Under The Fig Trees has sold to France and the Middle East ahead of its world premiere in Directors' Fortnight later this month.
Jour2Fête will distribute the film in France and Mad Solutions has taken rights for the Middle East and North Africa. Paris-based Luxbox is handling international sales.
The film revolves around young women and men working the summer harvest in rural Tunisia as they develop new feelings, flirt, and try to understand each other.
The production is Sehiri's first fiction feature after her 2018 award-winning documentary Railway Men and short work My Father's Facebook. She wrote, directed and produced the film, which won a number of awards during its development and post-production, including eight post-production awards at the 2021 edition of the Venice Film Festival's Final Cut event.
It is produced by Sehiri's Tunis-based Henia Productions and Didar Domehri at Paris-based Maneki Films, as a co-production with Palmyre Badinier, Nicolas Wadimoff, Philippe Coeytaux at Akka Films and Roshi Behesht Nedjad at Berlin-based In Good Company.
"We met Erige and Didar during the Atlas Workshops in Marrakech and were impatiently awaiting the film. We are very seduced by the talent of Erige who, gently and delicately, directs non-professional actors in a political and deeply endearing film," said Jour2Fête co-founders Sarah Chazelle and Etienne Ollagnier in a statement.