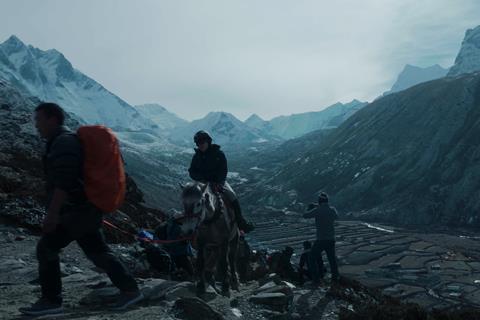 Carl Woods' documentary My Everest has secured distribution deals for the UK and North America, in addition to sales representation through Canada-based IndieCan International.

Bohemia Media has acquired all UK distribution rights to the title from the producers, and will release it theatrically in April 2023.
IndieCan Entertainment, the distribution partner of IndieCan International, will release it in North America, slated for 2023.
A debut feature for Woods, My Everest is produced by Annika Ranin and Jasmin Morrison for their UK label Unmannered Limited, with Woods for Zedmill and Sandra Spethhmann. It was previously presented to buyers at last year's London Screenings, where it was part of the Breakthrough Producer strand.
The film follows Max Stainton-Parfitt, a physically disabled man who sets out to trek to Mount Everest base camp on horseback. As the reality and pain of the trek hits, he is forced to question his original motivations and the meaning behind the journey.
Bohemia previously released Unmannered's skateboarding documentary Boarders, which was longlisted in two categories at the 2021 British Independent Film Awards, and on which Woods was a camera operator.