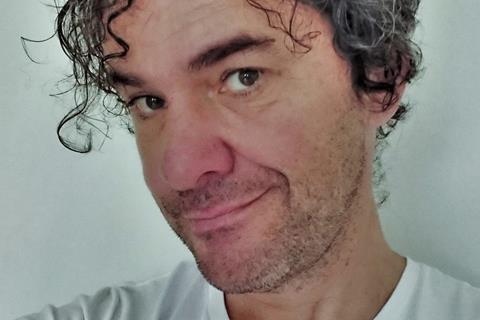 Dogwoof is to handle world sales on UK filmmaker Mark Cousins' documentary project The Story Of Film: A New Generation.
It is the follow-up to his 15-hour 2011 film essay The Story Of Film: An Odyssey and surveys films made in the last decade.
The film is now in production with an expected delivery of early 2021. Dogwoof sales will showcase a promo to buyers at this year's Cannes' virtual Marche du Film on June 22.
Directed and written by Cousins and produced by John Archer for Hopscotch films, The Story Of Film: A New Generation is around 160 mins and split into two chapters.
It will focus on 60 films "that really mattered" from around the world made between 2010-2020 – such as Joker, Jordan Peele's Us, the "weird wave" of Greek cinema, Filipino epic Norte: The End Of History, documentary Leviathan and Jennifer Kent's The Babadook.
The project marks the fifth collaboration between Dogwoof and Cousins; Dogwoof were the UK distributors for The First Movie (2011) and A Story Of Children And Film (2013); were sales agents and UK distributors for The Eyes Of Orson Welles (2018); and sales agents for his 14-hour project Women Make Film (2019).
"Mark has built a loyal audience over the years who will surely be looking forward to learning his take on world cinema over the last decade," said Ana Vicente, head of sales at Dogwoof.