The companies have announced JT Hilversum as the second Dolby Cinema location in the Netherlands, six months after Dolby Cinema opened one of its first theatres at JT Eindhoven.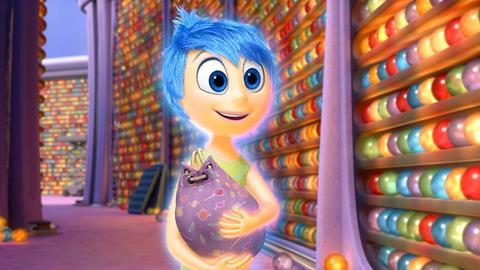 JT Hilversum will officially open to the public when it hosts the Netherlands premiere of Disney-Pixar's Inside Out on July 15, which will also screen via the Dolby Vision laser projection system at JT Bioscopen's JT Eindhoven site.
"Dolby Cinema delivers an amazing, unforgettable experience making JT Hilversum the perfect location to host the Netherlands premiere of Inside Out," said Doug Darrow, svp of the Cinema Business Group at Dolby Laboratories. "Audiences will be captivated by the unprecedented imagery and unparalleled sound that will transport them into the story in a unique and powerful way."
Dolby Cinema features the Dolby Vision projection system, an optics and image processing technology that masters content at a far higher brightness level than most systems, as well as surround sound system Dolby Atmos.
This is not the first time Dolby and Pixar have partnered on a new cinematic experience. Dolby Surround 7.1 was introduced worldwide in June 2010 with Pixar's Toy Story 3. Dolby Atmos debuted in April 2012 with the release of Pixar's Brave.
"Dolby and JT are building on the great success we have seen from the JT Eindhoven Dolby Cinema location, which moviegoers have been choosing because of its highly differentiated and compelling cinema experience," said Ron Sterk, managing director, JT Bioscopen.
"JT Hilversum is one of the most modern cinemas in the Netherlands, and I cannot imagine a better place for JT patrons to go and enjoy this ultimate cinema experience."