Cedric Jimenez's crime-thriller starring Jean Dujardin impressed in Cannes.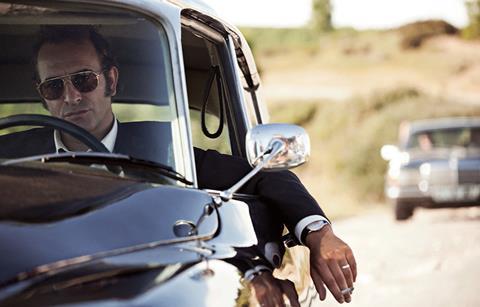 Gaumont's Jean Dujardin crime-thriller La French has pre-sold to Drafthouse Films for the US.
Director Cedric Jimenez's period crime-thriller was in-demand in Cannes after debuting on promo.
Dujardin stars as a French police magistrate who spends years trying to take down one of the country's most powerful drug rings.
The deal was negotiated by Cecile Gaget and Yohann Comte from Gaumont International and James Shapiro and Tim League from Drafthouse Films.
Alain Goldman produces for Legende Films, while Dujardin's co-stars include Gilles Lellouche (as mob boss Gaetan Zempa), Benoit Magimel, Celine Sallette and Pauline Burlet.
Cecile Gaget, head of Gaumont Intl., said: "We want to launch La French, a movie we consider to be a milestone in French genre cinema, with a director-friendly partner who understands how cool this movie is. We think Drafthouse Films is the perfect match."
Director Jimenez will curate a collection of vintage 35mm classic crime trailers for select screenings of the film, which was shot on 35mm.