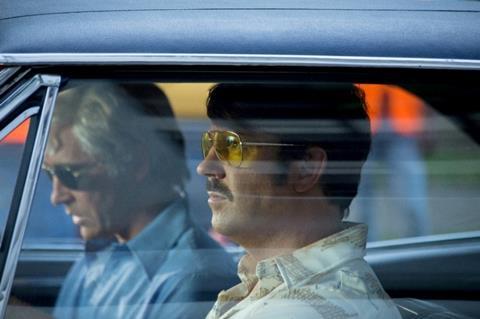 The world premiere of Driven, directed by the UK's Nick Hamm, will be the closing film of the 75th Venice International Film Festival on Saturday, September 8.
It will play out of competition at the festival with the screening following the awards ceremony.
Set in early 1980s California and inspired by true events, Driven follows the friendship between John DeLorean and FBI informant Jim Hoffman as DeLorean's motor company starts to find success.
Directed by Hamm from a screenplay by Colin Bateman, with whom he collaborated on The Journey, the film is produced by Piers Tempest of the UK's Tempo Productions, Luillo Ruiz of Puerto Rico's The Pimienta Film Company and Brad Feinstein of the US' Romulus Entertainment.
Lee Pace plays DeLorean with Jason Sudeikis as Hoffman. The cast also includes Judy Greer as Hoffman's wife Ellen and Corey Stoll as ambitious FBI agent Benedict Tissa.
Embankment Films handles international sales, with WME representing North America.
Damien Chazelle's First Man was previously announced as the festival's opening film, with further titles including Bradley Cooper's directorial debut A Star Is Born.
The competition line-up includes the Coen brothers' The Ballad Of Buster Scruggs, Mike Leigh's historical drama Peterloo and Luca Guadagnino's Suspiria remake.