Alex Walton and his team head to Berlin with international rights to the long-awaited follow-up to the 2008 horror hit.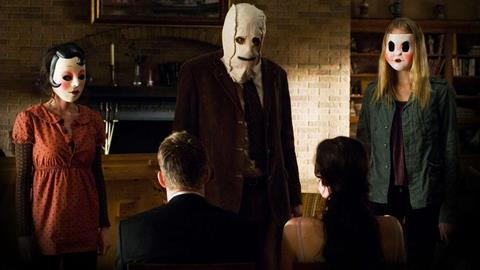 Johannes Roberts will direct from a script by Bryan Bertino, who wrote and directed the original (pictured) that grossed $82.4m worldwide, and Ben Ketai.
The Fyzz Facility Pictures' Wayne Marc Godfrey, Robert Jones, and Mark Lane and James Harris are producing in association with Relativity Media.
The Strangers 2 centres on the familiar masked psychopaths who this time terrorise a family on holiday at a secluded trailer park.
Casting is underway and the project is on schedule to shoot in the US this summer.
"I am truly scared every time I think of the original The Strangers movie," said Walton. "It is my favourite horror film of the past 10 years. The screenplay will immediately satisfy any fan of the original and I'm confident of a growing audience for this genre around the world."