EXCLUSIVE: Comedy centres on woman who wakes up one morning with something extra.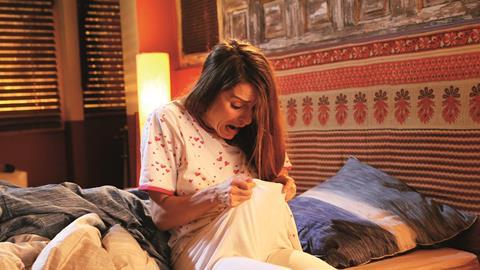 Elle Driver is reporting brisk business on Audrey Dana's comedy If I Were A Boy following a packed screening at the Unifrance Rendez-vous With French Cinema in Paris, which runs from January 12-16.
Popular French actress Dana directs and stars as the unlucky-in-love heroine Jeanne – a recently-divorced single mother who has sworn off men.
One morning she wakes up with a penis – a development that mystifies her gynaecologist and results in some quirky situations as Jeanne navigates her way – emotionally and physically – through the unprecedented development.
Other cast members include Serial (Bad) Weddings star Christian Clavier; Eric Elmosnino, whose recent credits include the hit La Famille Bélier; and Alice Belaïdi (A Little Job, The Climb).
It is Dana's second feature in the director's chair after her 2014 ensemble work French Women (Sous Les Jupes des Filles) co-starring Isabelle Adjani, Laetitia Casta, Vanessa Paradis, Sylvie Testud and Alice Taglioni.
"It played to a packed screening at the Rendez-vous," commented Elle Driver chief Adeline Fontan Tessaur. "The premise has prompted a lot of buzz.
"Judging by the response of the buyers, it's a film that appeals to men and women and while it's very funny there's a poignant side too."
Deals sealed at the Rendez-vous include Germany (Tele München/Concorde), in a deal negotiated by Guy Amon; Belgium (O'Brother Distribution), Switzerland (Filmcoopi), Italy (Adler Entertainment), Russia and the Baltics (Silver Box), Croatia and Slovenia (2 i Films), Brazil (Mares Filmes), South Korea (First Run) and Taiwan (MovieCloud). Skeye has acquired airline rights.
Marc Missonnier and Olivier Delbosc produced the film under the Fidélité Films banner. Wild Bunch Distribution is due to release in France on February 22.