EXCLUSIVE: Jonathan Lynn will direct the romantic comedy.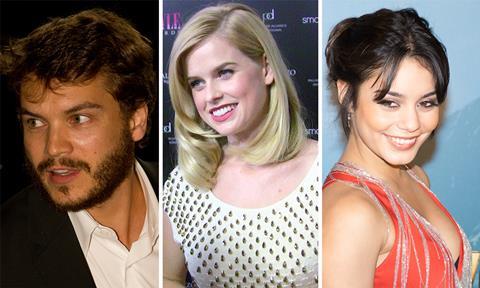 Emile Hirsch [pictured], Alice Eve and Vanessa Hudgens have joined rom-com The Pre-Nup for My Cousin Vinny and The Whole Nine Yards director Jonathan Lynn.
David Koechner and rising comedy star Sebastian Maniscalco have also come on board to join previously announced Hugh Bonneville.
Content Media president of film Jamie Carmichael and executive vice-president of sales and distribution Jonathan Ford are leading worldwide sales efforts at this week's European Film Market (EFM).
Production is set for June in the UK on the story of an American investment banker whose womanising father pressures him into suggesting a pre-nuptial agreement to his fiancée on the eve of their wedding.
The alarmed young woman fights back, determined to negotiate ever details of their life together. Lynn wrote the screenplay and Jeanna Polley is the producer.
"Jonathan has packed The Pre-Nup with tons of laughs, romance, and characters that are at once so maddening and lovable you can't help but be hooked," said Carmichael.
"Following in the tradition of great romantic comedies like Notting Hill, Four Weddings And A Funeral and The Proposal, The Pre-Nup is a wholly original romantic comedy of errors about what happens when you mix Brits and Americans, marriage and family, and money with love."
Content's Berlin sales slate includes the comedy An Actor Prepares starring Jeremy Irons and Jack Huston; Sundance's documentary premieres Cries From Syria from Evgeny Afineevsky and Legion Of Brothers produced by John Battsek; and sci-fi mystery Origin Unknown.