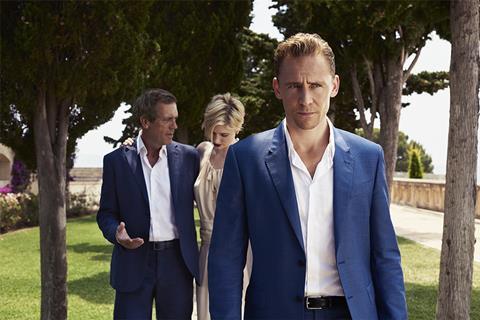 Endeavor Content has signed a wide-ranging deal with The Ink Factory under which the financing and sales division of Endeavor will acquire a minority stake in the London-and Los Angeles-based film and TV production company.
The deal also sets up a development fund for Ink Factory and gives Endeavor Content a first-look position to sell upcoming Ink film and TV projects internationally.
The two companies have also committed to collaborating in new areas such as podcasts and other digital projects. Endeavor Content co-president Chris Rice will take a seat on The Ink Factory's board.
The companies said the deal establishes "an alliance that will specifically address the US TV market with high-end premium TV series tackling themes of contemporary global relevance, developed out of Ink's LA base."
Endeavor Content previously handled sales on the limited series The Night Manager and The Little Drummer Girl for the Ink Factory, whose features include Fighting with My Family, A Most Wanted Man and Message from the King.
Endeavor Content co-presidents Graham Taylor and Rice commented: "Telling global stories to a worldwide audience is the essence of Endeavor Content, and The Ink Factory is uniquely positioned to create content that does just that. We are excited for this next chapter of continued growth together and look forward to what's to come."
Ink Factory co-CEO's and founders Simon and Stephen Cornwell said: "Today marks a big moment in The Ink Factory's progress. This partnership with Endeavor Content will help us accelerate our growth as an independent studio and will significantly enhance our US market presence. We look forward to building on the fruitful collaboration we have had with Endeavor Content since their inception as our sales partner on The Night Manager, and we are excited to enter the new decade with Chris, Graham and their brilliant team at our sides."